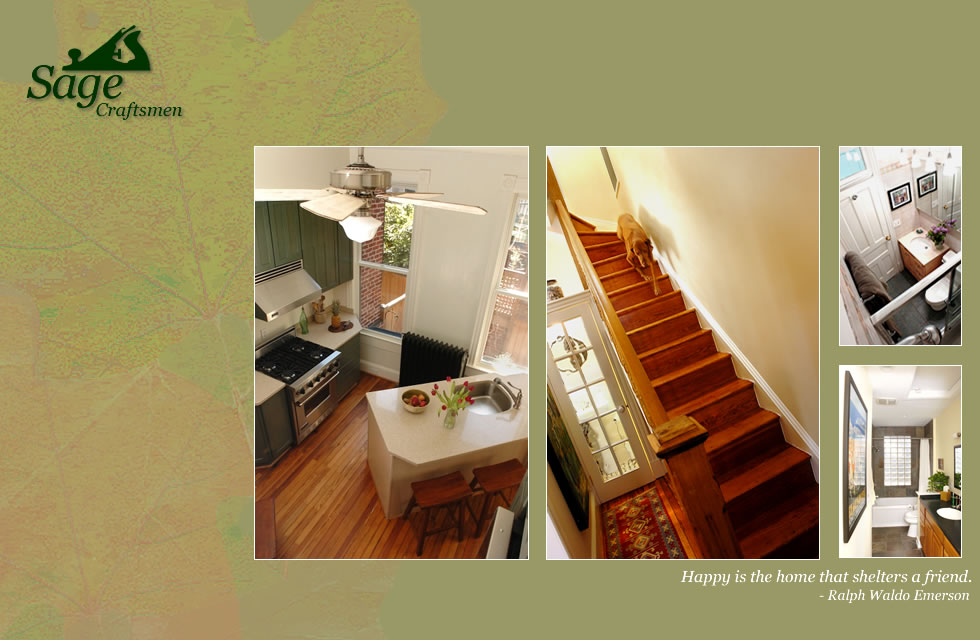 At Sage Craftsmen we make homes more comfortable and energy efficient while restoring and maintaining the historic architecture, ecology, and character of our community.
Our values stress maintenance of the architectural and historical integrity of a house where possible. We understand the "bones" of a home; how space was used and continue that use as feasible. We know the stories and historical significance of a home... its previous inhabitants and the character of the neighborhood.
We look forward to discussing your project.
Sage Craftsmen, LLC
Washington, DC
Pittsburgh, PA
info@sagecraftsmen.com
(202) 403-0909
(855) 403-0909: toll free
(855) 403-9090:fax